Need Funding For Your Next Big Project?
Do you have a cryptocurrency, blockchain project or a new company that you need venture capital or other funding for in order to launch or reach your growth potential?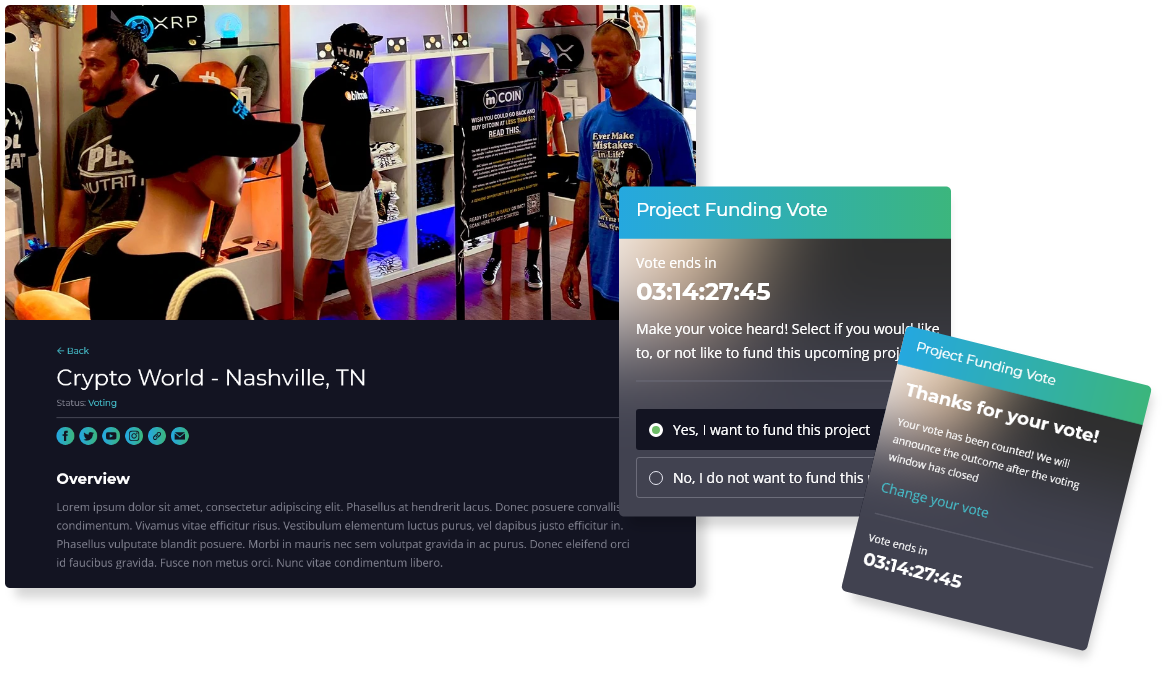 Become a Project Seeking Funding Member
Our investors have a genuine interest in helping crypto and blockchain companies succeed and are willing to invest to help vetted and potentially successful projects succeed! All approved projects will be funded by this group.

Visibility to Investors
Your project will be shared with our Venture Capital Group for 30 days, followed by 5 days to vote on funding.

Access to Investors
If your project gets a 'yes' or a 'no', after the initial 30 day period, your project goes to the Investors Tier for potentially more funding

Q&A Session
Q&A session that you will co-host with Bitcoin Ben and/or Laurie with our Venture Capital Group.

Wallet & Trackable Activity
Your project will have a wallet and all activity will be trackable.
Frequently Asked Questions
Whether you are an investor looking to participate in providing venture capital, seeking companies with exceptional growth potential, or an entrepreneur seeking venture capital or access to other like-minded, interested investors, we have an option for you.
Working together to give exceptional emerging cryptocurrency & blockchain projects and new companies a chance at success.