Pooling Our Resources to
Support Emerging Crypto Projects
We welcome investors who are interested in pooling their funds together to form a venture capital group that will financially support emerging cryptocurrency & blockchain projects and new companies as voted on by the group's active members.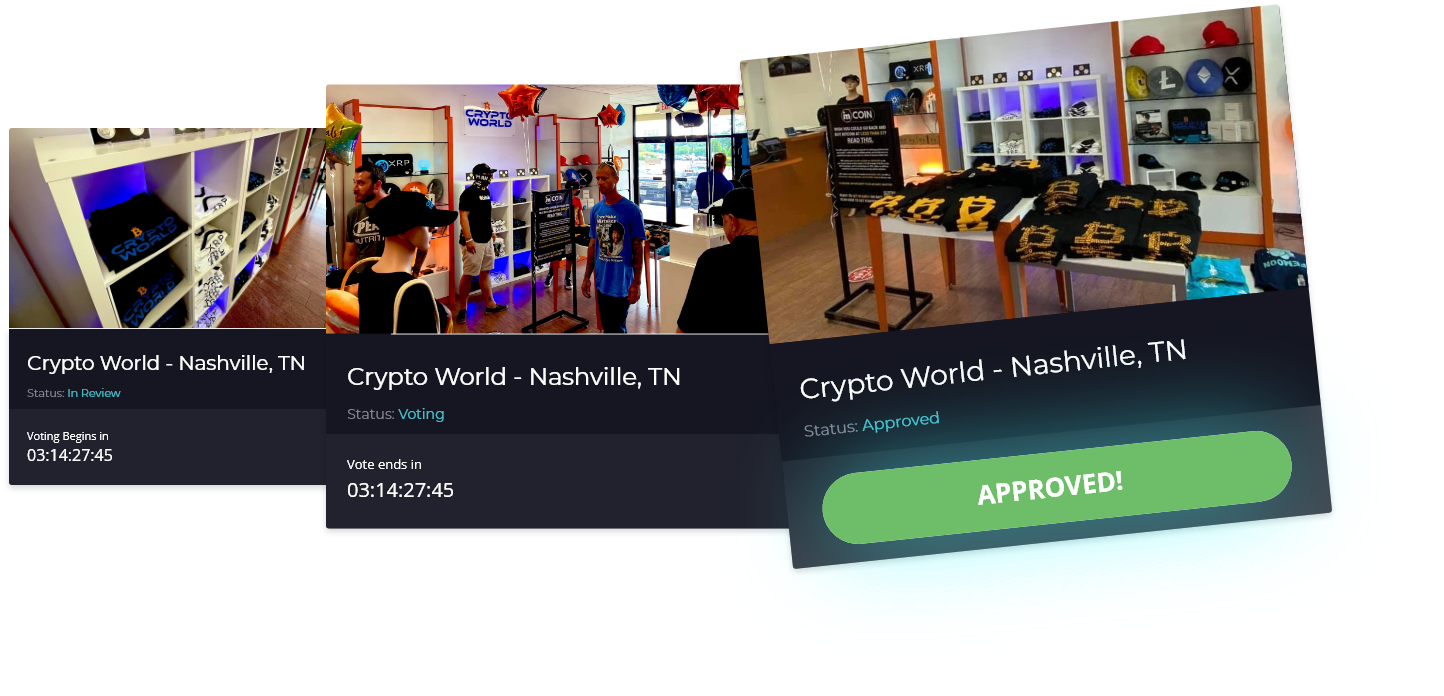 Become a Venture Capital Group Member
We will provide you with access to information about cryptocurrency and blockchain companies seeking venture capital investments.

15 Day Review Period
Review the project business plan, documents and live video presentations & calls

20 Day Voting Period
Every member of the group will have 20 days to submit their vote

Project Funding
All projects voter approved projects will be funded by this group
51% of the yes votes will be approved

Limited Spot Availability
Founders group is limited to 1,750 members. Secure your spot now!
Frequently Asked Questions
Whether you are an investor looking to participate in providing venture capital, seeking companies with exceptional growth potential, or an entrepreneur seeking venture capital or access to other like-minded, interested investors, we have an option for you.
Working together to give exceptional emerging cryptocurrency projects and blockchain companies a chance at success.